Micro Umbrella Drippers

(6 Products)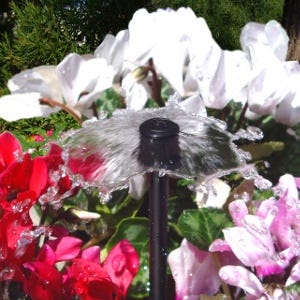 Our Micro Umbrella Drippers produce a gentle downwards flow drip flow of water in a 360° umbrella-like pattern, perfect for watering the roots of shrubs, flowers and vegetables. They produce a larger flow than single drippers, but are more targeted than stronger spray jets.
Pressure compensated umbrella drippers maintain the flow rate over the system providing even watering, whilst adjustable drippers have variable flow rates, so you can change the amount of water delivered through each dripper to different plants or pots.