Propagation & Garden Sundries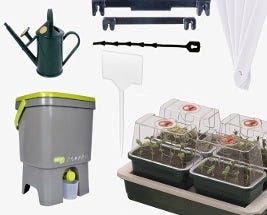 We have a wide range of propagation equipment to aid healthy seed and cutting germination. Browse from some of the best market leading brands, including Garland, Haxnicks and Bio Green.
We also sell a great choice of garden sundries that are commonly used in every garden. Our choice of fertilisers are selected to aid the healthy growth of your hedging plants and our tree ties, tree stakes and bamboo canes are a brilliant way to protect your newly planted hedge and promote vigorous growth.