Potable Drinking Water GEKA Couplings

(10 Products)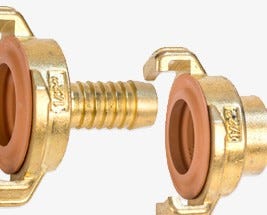 A specialised range of high quality GEKA couplings suitable for use with drinking water. This is indicated by the peach/pink colour sealing ring.
These couplings meet the requirements of the drinking water ordinance so they can be used in an irrigation system transporting drinking water.