20mm Tees Female Thread (90 Degree)

(6 Products)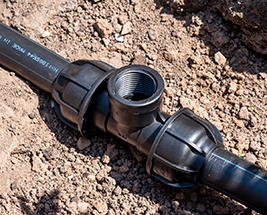 20mm 90 degree tee compression fittings with female threaded offtake for branching off and changing direction of 20mm HDPE and MDPE pipe in an underground irrigation system.
WRAS approval is required for any water fitting which will receive and carry water from the public mains supply, these must comply with British regulations and Scottish Bylaws. This is a certificate to demonstrate that the product does not contaminate, waste and is "of an appropriate quality and standard" which satisfies the requirement of the regulations and bylaws.