Galvanised Pipes and Fittings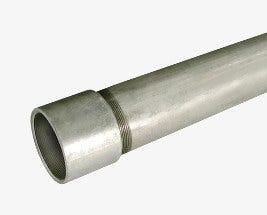 View our range of galvanised pipes and fittings designed to be durable, reliable and corrosion resistant. The galvanisation process on iron and steel applies a protective zinc coating to prevent rusting which is what makes these pipes and fittings so tough.
These galvanised pipes and fittings are fast to install and require very low maintenance, perfect for industrial applications.