Hozelock Garden Sprinklers

(10 Products)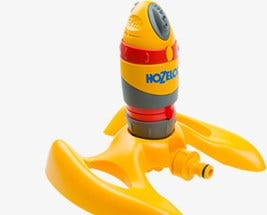 Hozelock are a leading UK brand famous for the reliability andquality of their products, their sprinkler systems are no exception to the typical Hozelock quality.
Our range of Hozelock sprinklers are suitable for a huge range of siutations. We have a variety of Hozelock sprinkler ranges including oscillating, round and spike sprinklers. We also stock Hozelock sprinkler hoses. Our large range ensures the we have a Hozelock product to suit your needs.