HydroSure PVC-U Pipe

(23 Products)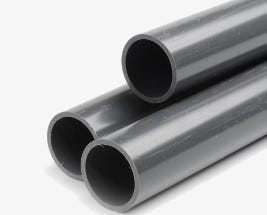 PVC-U pipe is perfect for use for interior and exterior pipe applications. It is light to handle, easy to join and has incredible chemical resistant properties. It is resistant to most solutions of acids, alkalis, salts and to solvents that can be mixed with water.
Our range of PVC-U pipe is WRAS approved and conforms to the EEC Safety Level for Vinyl Chloride Monomer (VCM) and the water regulation for potable water.