Pump Pressure Sprayers

(5 Products)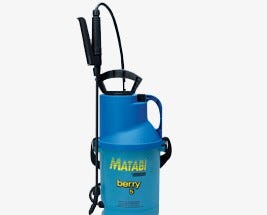 Our extensive range of pump pressure sprayers offers you quality sprayers that are robust and ideally suited for spraying chemicals in the garden. These sprayers feature level indicators for easy mixing of garden chemicals and are perfect for use with our ranges of fertilisers and pest controls. Pump pressure sprayers can also be used to gently irrigate delicate seedlings without risking damage.
Please note that the max capacity in litres is below the total capacity in order to provide a sufficient air gap to allow pressurisation of the bottle.