Greenhouse and Growbag Watering Kits

(31 Products)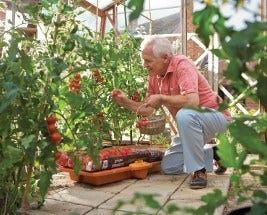 Greenhouse watering kits and components for the solutions to greenhouse and polytunnel watering. Our selection of kits and components are tailored to different greenhouse/polytunnel styles and sizes to allow you to create your own system and provide your plants with the correct amount of water efficiently and effortlessly.
---
Greenhouses and growbags are the perfect places for growing vegetables and other popular plants. Ensuring these plants receive enough water is often a difficult task. Our growbag and greenhouse watering kits are a great way to remove the task of manual watering and ensuring plants get the right amount of water through fully automated watering.
£55.19

£45.99

£35.15

£29.29

save £20.04 (36%)

save £16.70 (36%)