Greenhouse Irrigation Kits

(1 Products)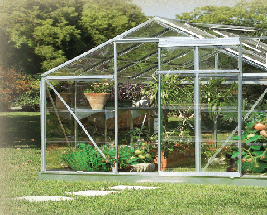 Greenhouses and growbags are the perfect places for growing vegetables and other popular plants. Ensuring these plants receive enough water is often a difficult task.
Our greenhouse watering kit range provides effective solutions for greenhouse and polytunnel watering, allowing you to create your own system and provide your plants with the correct amount of water efficiently and effortlessly.