Polytunnel Overhead Irrigation Kits

(3 Products)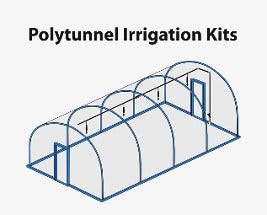 These specially designed kits provide effective overhead irrigation for polytunnels, eliminating the need for watering cans or hose pipes, and allowing you to keep your polytunnel well-watered with minimal effort. Once installed, watering will be as simple as turning a tap or valve, on or off! 
Suitable for use with polytunnels from 6-14ft (1.8-4.25m) wide and from 8-70ft (2.4-21.3m) long.