Outdoor Tap Connectors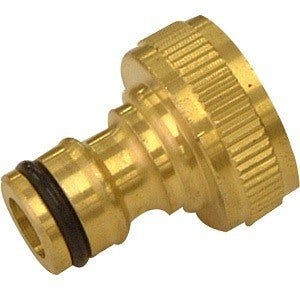 Outdoor tap connectors come in a variety of durable materials. We have a range of plastic connectors, brass connectors and water distributors with multiple outlets. Our tap connectors all have 'male' quick-click connections in-built enabling you to clip in the female quick-click hose connector at the end of your hose with ease. Our outdoor tap connectors are designed to be compatible with 95% of outdoor garden taps - they have either a 1/2" or 3/4" BSP threaded female inlet for easy and secure attachment to an outdoor tap. 
If you want to attach a timer system, whilst retaining use of a hose or tap, you may wish to consider a water distributor with multiple outlets.