Fogger and Sprinkler Accessories

(14 Products)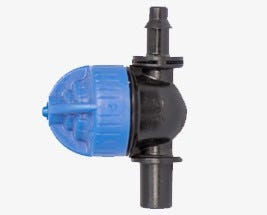 We offer a range of accessories to adapt your foggers and sprinklers to your installation needs.
Leads and Stakes allow for sprinklers to be installed into the ground for close-range watering of crops and their roots.
Suspended Stands are used to suspend foggers and sprinklers from overhead pipework, and feature weighted balance to keep the emitters secure in the air.
Alternatively, emitters can be installed directly into the supply pipework, using our Adaptors to modify the fittings.
We also have a selection of Leakage Prevention Devices (LPDs), which keep the system pressurised at the end of a watering cycle, providing a quick cycle start and preventing dripping and water wastage.