4mm Drip Line

(4 Products)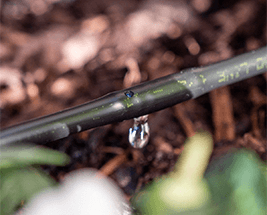 4mm Drip Line is ideal for small-sized areas, such
as pots, small shrubs, tree circles, or flower beds
due to the flexible and discreet pipe design. The
low-pressure, micro flexible pipe is simple and
convenient to use. Include a pressure reducer to
your system to ensure water is delivered evenly
along the length of pipe.