Hanging Basket Watering Kits

(17 Products)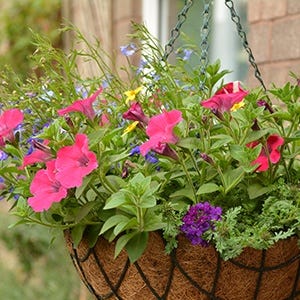 Hanging baskets can often be difficult to get water to; however, our selection of specially designed drip kits offer a great value solution to this problem. These cost-effective kits contain everything you will need to create your own hanging basket watering system. We recommend using 2-3 drippers per average-sized hanging basket to ensure they are watered sufficiently.
Kits are fully compatible with water timers for completely automated watering.