13/14mm Drip Line

(25 Products)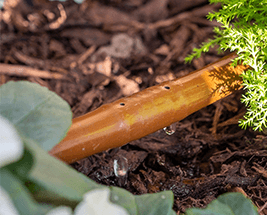 13/14mm Drip Line is ideal for garden beds,
hedges, nature strips and vegetable gardens. It
delivers a uniform application of water directly
to plant roots. Features pressure compensating
and anti-siphon emitters that provide the option
to use in longer lengths, on sloping terrain or
underground.