PVC-U Bends and Elbows

(21 Products)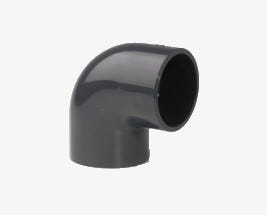 A selection of PVC-U bends and elbows to direct pipe around corners or at a desired angle. Bends or elbows are required as PVC-U pipe is rigid and does not bend. These fittings are resistant to most solutions of acids, alkalis, salts and to solvents that can be mixed with water.
These fittings are WRAS approved and conform to the EEC Safety Level for Vinyl Chloride Monomer (VCM) and the water regulation for potable water.