Low-Density Polyethylene

(LDPE) Micro Pipe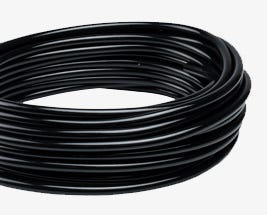 Micro pipe (also known as feeder pipe) is useful for delivering water from the supply pipe to emitters such as drippers, micro jets or micro sprinklers. It is generally very flexible and therefore can be easily manipulated to suit outdoor use. We don't recommend running lengths of micro pipe longer than 1 metre at a time as the system is likely to lose too much pressure to be able to operate effectively.
LDPE pipe is quoted as internal diameter (ID) as the fittings push inside of the pipe.