Smart Timers and Controllers

(20 Products)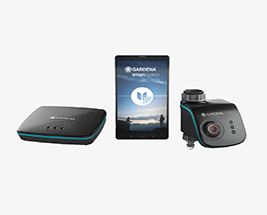 Smart Timers make the most of Wi-Fi technology to allow full automation of your irrigation from anywhere in the world. Intelligent devices can be controlled via the use of an app or on the web, giving you constant weather updates so you can schedule optimum watering for your plants. Smart timers are easy to program and come with a multitude of unique features.
When creating your irrigation system, it's essential to know your water flow rate and water pressure.
Click here for a simple guide on how to calculate this.