HydroSure Drip Line

(28 Products)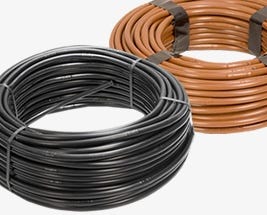 Drip line is an efficient, low pressure system
offering a more sustainable and cost-effective
watering solution. Drip Line works by distributing
a pre-determined, uniform application of water
directly to the roots of a plant. Water is released
slowly and accurately from inbuilt drippers
distributed evenly along the entire length of pipe.