HydroSure High-Density Polyethylene (HDPE) Pipe

(4 Products)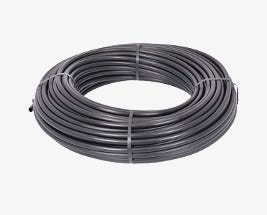 High Density Polyethylene (HDPE) pipe is strong and robust pipes suitable for underground water installations. The pipe is more rigid and harder than LDPE and due to this it is able to withstand high water pressures. With a good resistance to chemicals and weather, HDPE pipe is the ideal choice for irrigation pipe as it is durable and easily connected with compression fittings.
Unlike LDPE pipe, HDPE pipe is measured in outer diameter (OD) as it requires compression fittings that fit onto the outside of the pipe.