HydroSure Low-Density Polyethylene (LDPE) Pipe

(19 Products)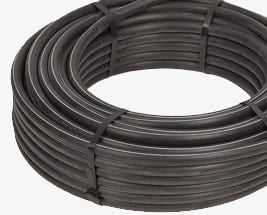 Low Density Polyethylene  Pipe (LDPE) Supply pipe delivers water around an irrigation system from the water source to the micro (or feeder) pipe for delivery to emitters. Suitable for above ground installation, supply pipe is not usually very flexible and therefore connectors can be used to direct supply pipe around corners. Use barbed connectors for supply pipe as they provide a tight and leak-free seal which means water pressure is not compromised.
LDPE pipe is quoted as internal diameter (ID) as the fittings push inside of the pipe.